Our mission is to create sustainable partnerships that our clients – whom we have successfully gained their trust through delivering high quality services – can always leverage to their benefit.
Our belief that "A Jack of all trades is a master of nothing" has pushed us to establish formal partnerships with the best suppliers in Jordan,
We are connected with a vast network of local community leaders and mobilizers in every governorate. This means that we have a unique understanding of local markets, culture, and needs, which allows us to adhere to client expectations in respect of event execution, as well as confidentiality and duty of care.

"You have to learn the rules of the game, and then you have to play better than anyone else"
~ Albert Einstein..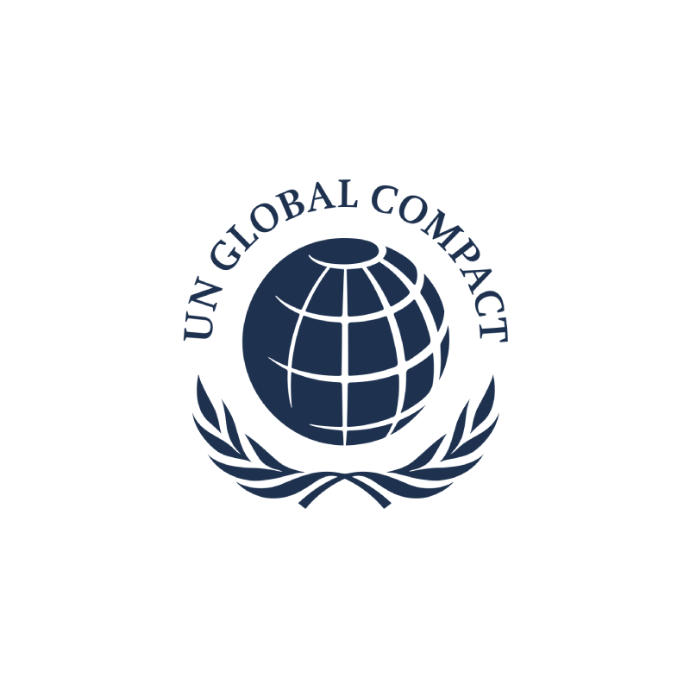 Today, Between the lines Communications and Events is pleased to announce that we have joined the United Nations Global Compact initiative — a voluntary leadership platform for the development, implementation and disclosure of responsible business practices.
BTL has aligned our strategies and operations with the Ten Principles of the United Nations Global Compact since 2021.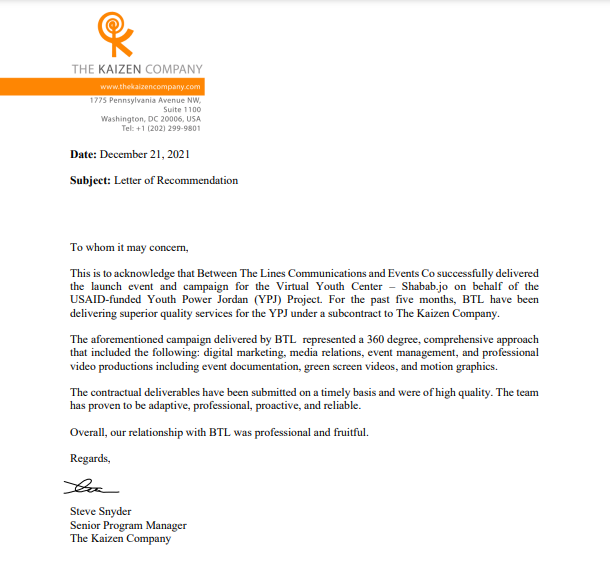 Steve Snyder .
Senior Program Manager of

The Kaizen Company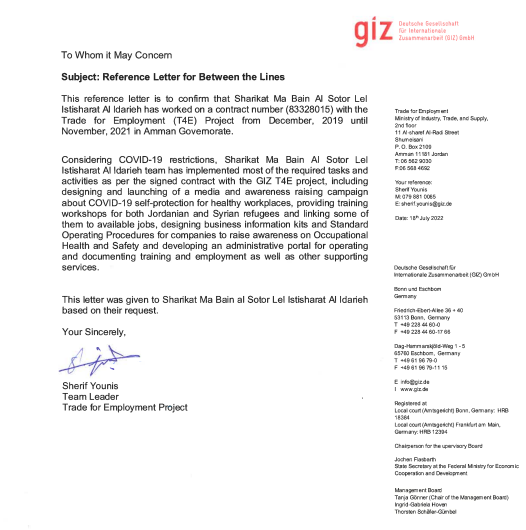 Sherif Younis .
Team Leader of giz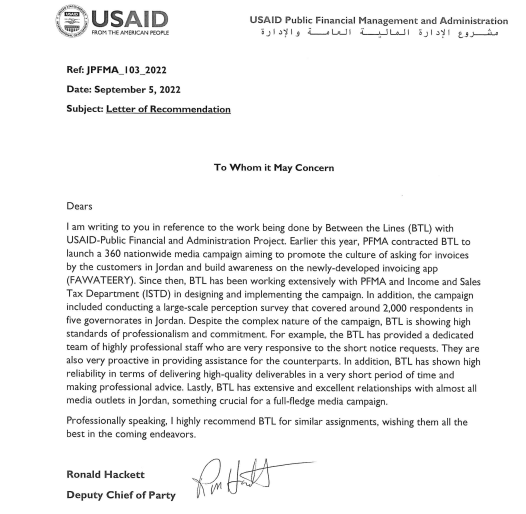 Ronald Hackett .
Deputy Chief Of Party
Of USAID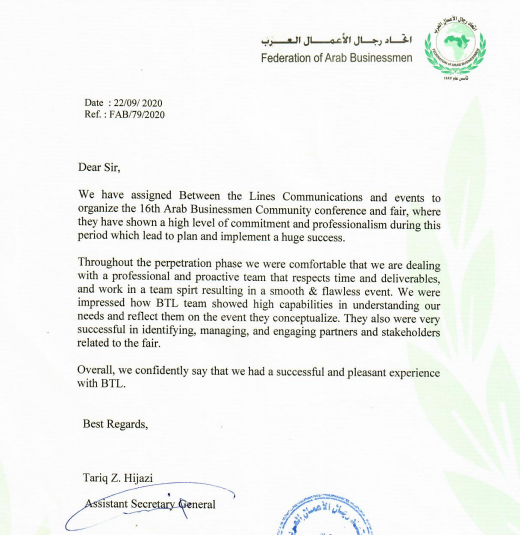 Tariq Z. Hijazi .
Assistant Secondary General of Federation Of Arab Businessmen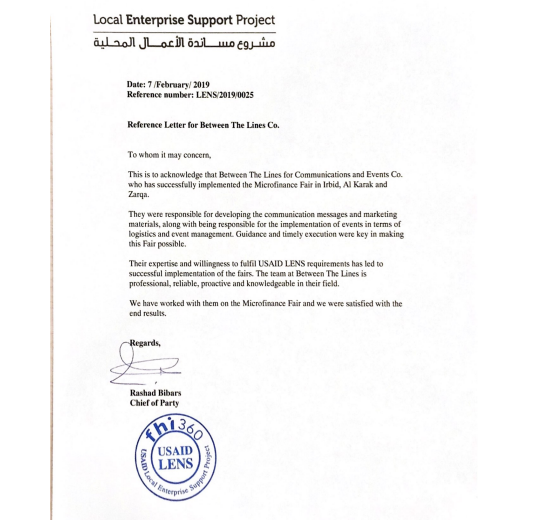 Rashad Bibars .
Chief Of Party Of Federation Of Local Enterprise Support Project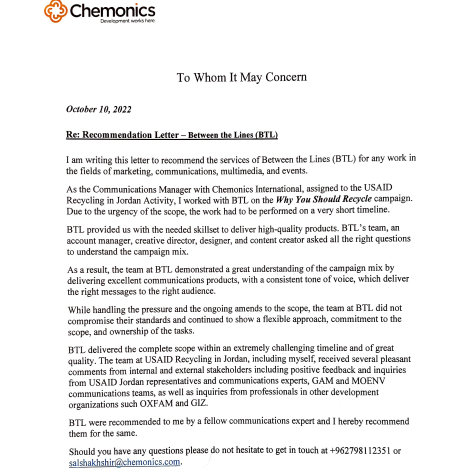 Sari Shakhshir . Chemonics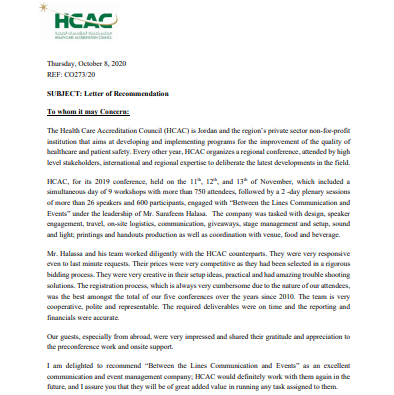 Salma Jaouni Araj .
Chief Executive Officer Of Healthcare
Accreditation
C
ouncil
Here is what we can do
Learn more about our services